---
2008/10/14 [00:39] (Tue)
I just came back from the National Park this sunday. National Park is one of my travel planning long time ago >_<
Kuala Tahan is a small town beside National Park, most of the resort and restaurant also at there.
The transport only can choose by boat, bus or self drive to get there.But I prefer choose by bus because more save money and time...Haha.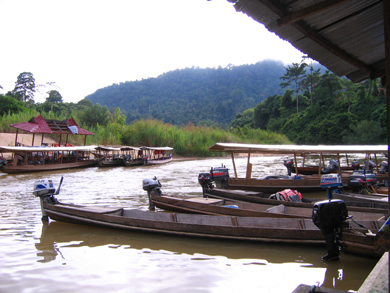 Between Kuala Tahan and National Park have a large river, so must take boat to cross the river.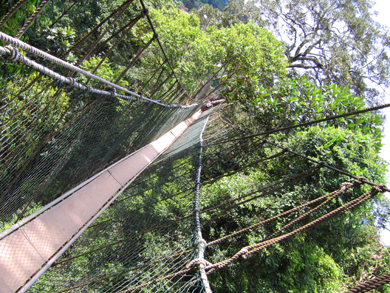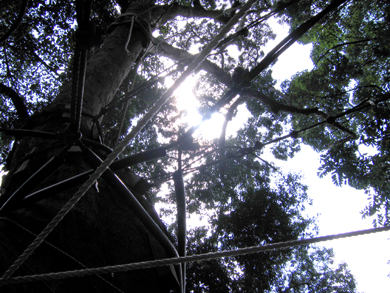 Canopy walkway is the world's longest hanging bridge.For me, I felt a little bit short XD
Actually there have many activities, but I just climb Teresek Hill to see the spectacular view after Canopy Walkway.
This trip I quite excited to meet a lot backpacker and try to share experience with them!!!! And also National Park make me save a lot happiness memory in my mind XD (Wish next trip will go oversea?! Haha.)
PR
---
カレンダー(Calendar)
| S | M | T | W | T | F | S |
| --- | --- | --- | --- | --- | --- | --- |
| | | | | | | 1 |
| 2 | 3 | 4 | 5 | 6 | 7 | 8 |
| 9 | 10 | 11 | 12 | 13 | 14 | 15 |
| 16 | 17 | 18 | 19 | 20 | 21 | 22 |
| 23 | 24 | 25 | 26 | 27 | 28 | 29 |
プロフィール(Profile)

職業:
Freelance Game Artist
趣味:
play game + do art + go travel



最新記事(Recent Entries)
(03/13)
(03/08)
(02/29)
(01/21)
(12/25)
(12/01)
最古記事(Older Entries)
(08/21)
(08/24)
(08/29)
(08/31)
(09/08)
(09/18)
最新コメント(Recent Comments)
[03/13 CCF]
[03/08 CCF]
[01/26 CCF]
[12/27 CCF]
[12/02 CCF]
[11/22 CCF]