---
2011/10/03 [05:05] (Mon)
China trip was planned long time ago but delayed for some reason of my Myanmar trip last time. But it's back since my friend,
Radio
's wedding dinner invitations in ShangHai. So I decided achieved my dream that went to my first seven wonder! And explore those UNESCO World Heritage site located at east and north part of China.
HangZhou
HangZhou is the capital and largest city of ZheJiang Province in Eastern China.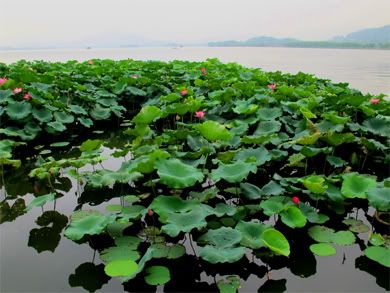 HangZhou's superb West Lake is classical beauty and historical relics.
Stayed 1 night only since next day had to went to ShangHai for prepared my friend's wedding! I felt sorry for West Lake because I'm just rushing walked around there and can't enjoy all the lake scene...
ShangHai
ShangHai is lasrgest city in China even proper in the world with population 17 million!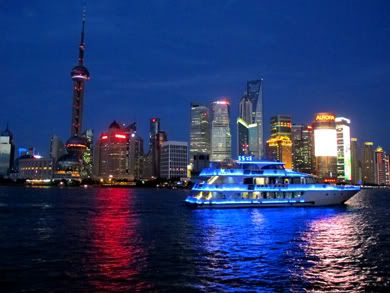 The Bund is the brashly modern cityscape across the HuangPu River!
The first hotel in ShangHai with British new classical style building in 1846.
The important mission here's helped and attended my friend's very romantic, touching and heartfelt wedding! After this I just can concentrate for my backpacking and relax the rest of days in ShangHai.
I went to The Bund in thrice since I'm really like the beautiful city on day and night time! The expend here is much better than I thought. ShangHai's overall good but if Shanghainese could increase their manners would be great! Also, I'm scared to walking alone on East Nanjing Rd since there are many girls try to scam and dragging me...
PR
---
カレンダー(Calendar)
| S | M | T | W | T | F | S |
| --- | --- | --- | --- | --- | --- | --- |
| | | | | | | 1 |
| 2 | 3 | 4 | 5 | 6 | 7 | 8 |
| 9 | 10 | 11 | 12 | 13 | 14 | 15 |
| 16 | 17 | 18 | 19 | 20 | 21 | 22 |
| 23 | 24 | 25 | 26 | 27 | 28 | 29 |
プロフィール(Profile)

職業:
Freelance Game Artist
趣味:
play game + do art + go travel



最新記事(Recent Entries)
(03/13)
(03/08)
(02/29)
(01/21)
(12/25)
(12/01)
最古記事(Older Entries)
(08/21)
(08/24)
(08/29)
(08/31)
(09/08)
(09/18)
最新コメント(Recent Comments)
[03/13 CCF]
[03/08 CCF]
[01/26 CCF]
[12/27 CCF]
[12/02 CCF]
[11/22 CCF]