---
2011/10/22 [17:06] (Sat)
I bought the air ticket on begin July from TianJin back to Kuala Lumpur! I was just thinking that maybe only get there to catch up the flight since there is not a famous tourist destination! But lastly I changed my mind in next few months because there is an important place for my important friend!
TianJin is a large municipality in northern China and one of the five national central cities of China. Its history as a foreign concession, large port and European architecture.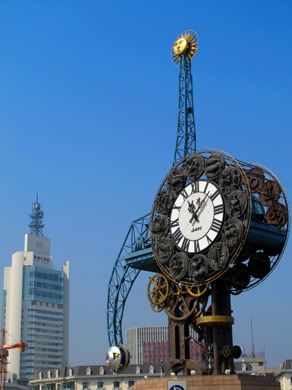 Century Clock is a landmark of the city with relief carvings of the 12 symbols of the Chinese zodiac.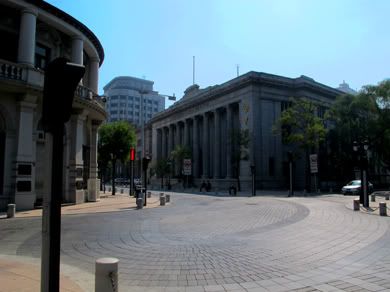 The treaty port European architecture walk of Jiefang Beliu.
This is a place that I never meet any backpackers even though inside youth hostel. But it's worth to visited here especially brings me to romantic European city!! Stayed 2 nights in TianJin and enjoyable the lifestyle there! Thank in advance for my important friend to let me got chance to explored this beautiful city!
This China trip from start to finish really makes me tired all the time. Not sure how many kilometres I walked but definitely used my mind evergy to move my legs keep walking... Of course 25 days travel in several provinces were not enough time to explore since there are still many sights were skiped... China is too big!!!
PR
---
カレンダー(Calendar)
| S | M | T | W | T | F | S |
| --- | --- | --- | --- | --- | --- | --- |
| | | | | | | 1 |
| 2 | 3 | 4 | 5 | 6 | 7 | 8 |
| 9 | 10 | 11 | 12 | 13 | 14 | 15 |
| 16 | 17 | 18 | 19 | 20 | 21 | 22 |
| 23 | 24 | 25 | 26 | 27 | 28 | 29 |
プロフィール(Profile)

職業:
Freelance Game Artist
趣味:
play game + do art + go travel



最新記事(Recent Entries)
(03/13)
(03/08)
(02/29)
(01/21)
(12/25)
(12/01)
最古記事(Older Entries)
(08/21)
(08/24)
(08/29)
(08/31)
(09/08)
(09/18)
最新コメント(Recent Comments)
[03/13 CCF]
[03/08 CCF]
[01/26 CCF]
[12/27 CCF]
[12/02 CCF]
[11/22 CCF]