---
2011/10/07 [22:57] (Fri)
I travelling at halfway just decided went to NanJing since I'm interested about the father of modern China, Sun Yatsen mausoleum!
NanJing is the capital of JianShu province in China.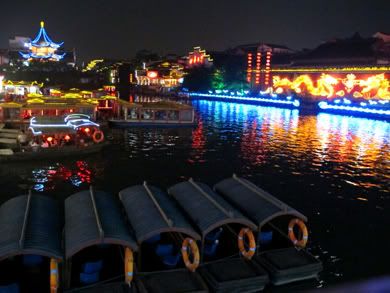 Part of the area surrounding the Confucian Fuzi Temple.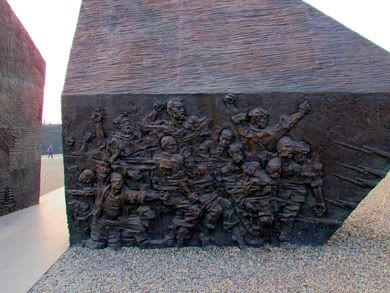 One of the statue at Memorial Hall of the NanJing Massacre!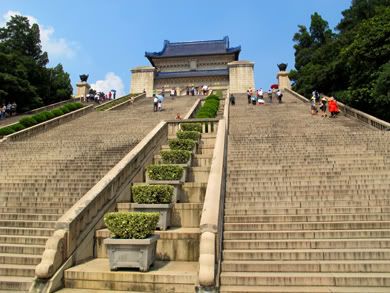 Hall of Sun Yatsen mausoleum!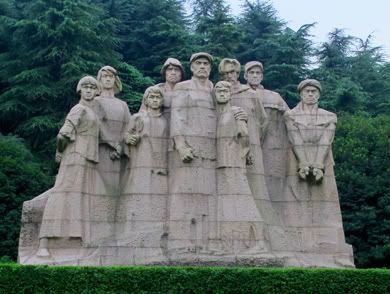 The large monument of Martyrs' Cemetery.
NanJing not many beautiful scenes but it sports a long historical heritage and has twice served briefly as the nation's capital !! So here I increased a lot of knowledge about China history~
Travelling almost 3 days with 2 friends that I mentioned! I'm really happy all the moment with them especailly we were bitten by bunch of mosquitoes when we tried to escape the ticket fees to get into Ming XiaoLing Tomb! Of course we've failed~ haha! Hope they keep enjoy their travelling in China~ Travel is full of funny!
PR
---
カレンダー(Calendar)
| S | M | T | W | T | F | S |
| --- | --- | --- | --- | --- | --- | --- |
| | | | | | | 1 |
| 2 | 3 | 4 | 5 | 6 | 7 | 8 |
| 9 | 10 | 11 | 12 | 13 | 14 | 15 |
| 16 | 17 | 18 | 19 | 20 | 21 | 22 |
| 23 | 24 | 25 | 26 | 27 | 28 | 29 |
プロフィール(Profile)

職業:
Freelance Game Artist
趣味:
play game + do art + go travel



最新記事(Recent Entries)
(03/13)
(03/08)
(02/29)
(01/21)
(12/25)
(12/01)
最古記事(Older Entries)
(08/21)
(08/24)
(08/29)
(08/31)
(09/08)
(09/18)
最新コメント(Recent Comments)
[03/13 CCF]
[03/08 CCF]
[01/26 CCF]
[12/27 CCF]
[12/02 CCF]
[11/22 CCF]